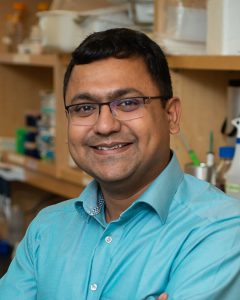 – Assistant Professor, MDIBL, MHH & University of Maine
Prayag studied across India – Bharuch, Anand, Vadodara, Mumbai, Bangalore – before settling for his graduate studies in the lab of Dr. Jomon Joseph at the NCCS in Pune (2005-2010). He then moved to Europe in Dr. Elly Tanaka's lab at the MPI-CBG. Along with Elly, he moved from the MPI-CBG to CRTD, Dresden to the IMP, Vienna (2011-2020). After exploring Europe, he moved to the east coast of the USA to start his lab at the MDIBL, Bar Harbor in 2020.  Prayag currently is an assistant professor position at the MDIBL, USA, along with a joint position as a research group leader at the Clinic for Kidney and Hypertension Diseases, Hannover medical school, Germany. In addition, Prayag is an adjunct faculty at the Jackson Laboratory and the University of Maine.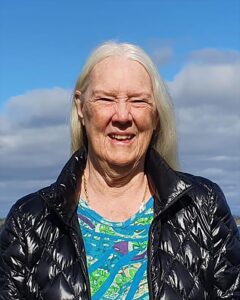 – Volunteer and Emeritus Professor
I retired as an associate professor emrita from from University of Pittsburg Medical School over 20 years ago. Now, I am volunteering in the Murawala Lab to keep my mind active. My research started with questions about the effects of radiation. What is a "safe" dose? Because the lowest dose of whole-body radiation that caused death, did so because bone marrow stem cells were radiation-sensitive. Can we protect bone marrow and kill cancer cells selectively with radiotherapy? If the bone marrow cells themselves were cancerous, could we kill them and transplant "good" bone marrow? What is the identity of bone marrow stem cells? How do we identify them, and track their proliferation and differentiation?  Could we transplant them? These questions led me to go on a sabbatical in the lab of Oliver Smithies, where I participated in the first targeted insertion of a gene into human cells using homologous recombination. Oliver later got a noble prize for his many contributions which included knockout mice. In the Murawala Lab, I see a chance to catch up research of the last 20 years and to continue to help answer questions on tissue regeneration.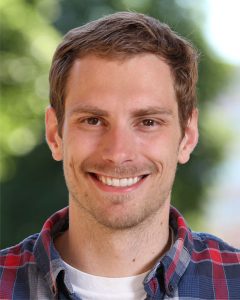 – Postdoctoral Fellow, MDIBL
I studied biology at the University of Vienna, Austria. In 2014, I received my MSc degree in Molecular Biology with main focus on Neuroscience at the University of Vienna in Prof. Hans Lassmanns group. In 2015, I received a second MSc degree in immunology with main focus on Neuroimmunology at the University of Vienna in Prof. Hans-Ulrich Dodt's group. I did my PhD in Biomedical Engineering at the Technical University of Vienna and at the Center for Brain Research, Medical University, Vienna in Prof. Dodt's group. I received the Constantin von Economo young investigator prize (2018). During my Ph.D. (2015-2020), I developed novel tissue clearing techniques and combined them with light-sheet microscopy to clear and image large samples. In my new role as a postdoc in the Murawala Lab, I am utilizing my expertise of tissue clearing to study role of nerves in limb regeneration.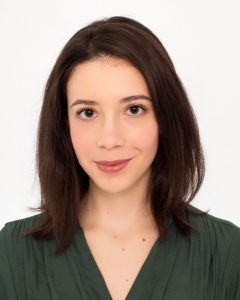 Sofia-Christina Papadopoulos
– Graduate student, Hannover Medical School
I studied biology at the University of Vienna, Austria. In 2016, I completed my bachelor's studies specializing in Microbiology and Genetics. In 2019, I received my MSc degree in Molecular Medicine with main focus on cancer research. After my master's studies, I worked in the pharmaceutical industry (Pfizer) as a laboratory technician for one and a half years where I conducted method transfer and implementation. I have now joined the Murawala lab as a Ph.D. student to study the role of the thyroid pathway during axolotl limb regeneration.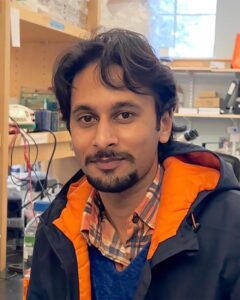 – Graduate student, University of Maine
I did my Bachelor's in Life Sciences from Jammu University and Master's in Science in Zoology from Garhwal University, India. Later, I joined as a Junior Research Fellow at CSIR-Center for Cellular and Molecular Biology (CCMB), India to study the differentiation of iPSCs to various cell types to be used for tissue engineering. Additionally, I have explored the role of biomaterials in the progressive healing during tissue injury. My primary research interest lies in studying the muscle formation during tail and limb regeneration in axolotl to translate the mechanism to other non-regenerative animals.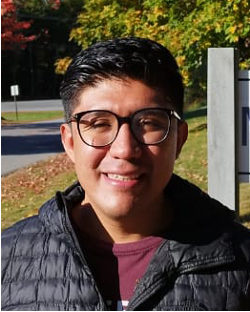 Roberto Damian García-García

– Graduate student, Molecular Medicine, Hannover Biomedical Research School (HBRS)
I earned my Bachelor's degree in Basic Biomedical Research and my M.Sc. in Biochemical Sciences with a specialization in Developmental Biology, both from the National Autonomous University of Mexico (UNAM). During my studies, I participated in research on the morphogenetic and differentiation capacities of stem/progenitor cells using organoids and investigated the regenerative abilities of dopaminergic neurons in the axolotl's midbrain. Currently, I am working in the Murawala Lab with the aim of further understanding axolotl's regeneration by developing new systems for inducing specific cell death during development and regenerative processes.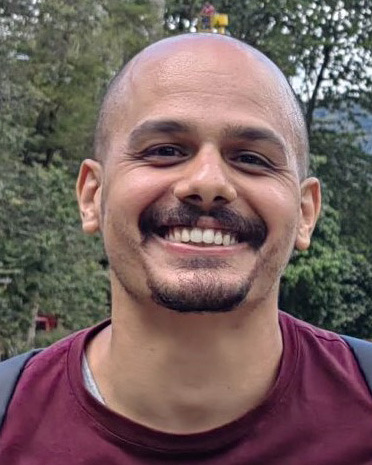 – Graduate student, Regenerative Sciences, Hannover Biomedical Research School (HBRS)
I got my B.Sc. in Biotechnology from Cairo University, Egypt in 2018, where my graduation project was focused on the isolation and transdifferentiation of adipose derived stem cells. It was then that I developed an interest in stem cells and regenerative medicine. I then got my M.Sc. in Regenerative Medicine from University Malaya, Malaysia in 2023, where I studied the effects of mesenchymal stem cells-derived exosomes on diabetic tendons. I am currently enrolled in the Ph.D. program "Regenerative Sciences" at the Hannover Medical School (Medizinische Hochschule Hannover — MHH). I'll be joining the Murawala lab for my Ph.D. project, which will be centered around understanding the mechanisms of kidney regeneration in axolotl.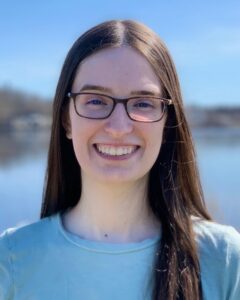 – Research Assistant, MDIBL
I am a graduate from the Husson University, Bangor where I acquired bachelor of science's degree in Biology with a specialization in Biochemistry. In my new role as a Research Assistant in the Murawala Lab, I have developed whole mount HCR methodologies and I am working on the role of an orphan gene in axolotl limb regeneration.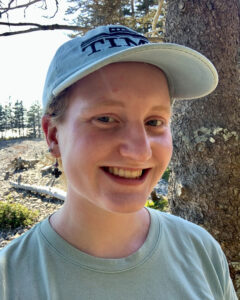 – Laboratory technician, MDIBL
I am a graduate from Bates College in Lewiston, where I earned a Bachelor of Science in Biology with a minor in Hispanic Studies. During my undergrad, I focused on marine science and ecology. I will be joining the Murawala Lab as a laboratory technician.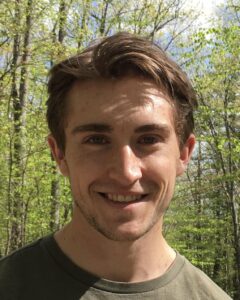 – INBRE intern, University of Maine
I am a senior at the University of Maine studying evolution and development. Previously, I attended Montana State University, where I focused on paleontology and volunteered in a bone histology lab. I am currently working with the Murawala Lab, with a focus on tissue clearing and regeneration in axolotls.